How to Order a Custom Sundae Ice Cream Cake
Orders must be placed a minimum of 72 hours in advance (5 days for larger cakes with layers + custom flavors).
ANATOMY OF AN ICE CREAM CAKE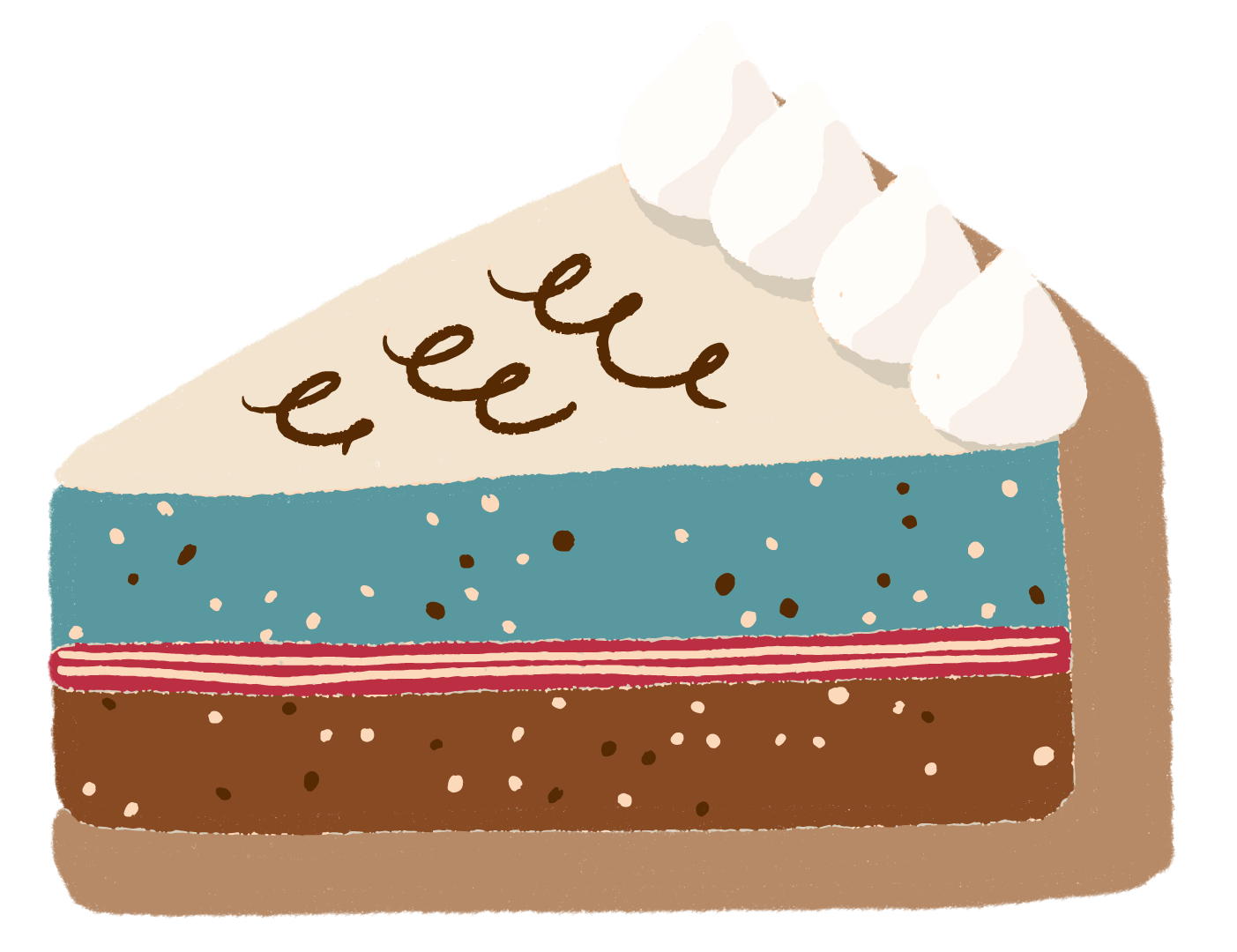 Decoration
Add an Inscription
Icing
Whipped Vanilla Icing
Flavor 1
Ice Cream Flavor #1
Filling
Filling
Flavor 2
Ice Cream Flavor #2
Cake
A Layer of Real Cake
The bottom layer can be a real cake. The top layers are ice cream. You can choose 1-2 ice cream flavors, and 1 filling. Then the cake is covered in whipped icing and decorated with an inscription of your choice, or a Photo can be added on ¼ sheet and ½ sheet Cakes.
6" ROUND (SERVES 4)
8" ROUND (SERVES 8)
1/4 SHEET (SERVES 15)
1/2 SHEET (SERVES 30-40)
ICE CREAM (PICK ONE or TWO)
VANILLA
CHOCOLATE
STRAWBERRY
COFFEE
MINT CHIP
SALTED CARAMEL
PANDA PAWS
COOKIES & CREAM
COOKIE DOUGH
ROCKY MOUNTAIN RASPBERRY
Other flavors from our list of seasonal options may be available with at least 5 days notice.
FILLINGS (PICK ONE)
FUDGE-COATED CAKE CRUNCH
CHOPPED PEANUTS
CHOCOLATE TOFFEE CRUNCH
CHOCOLATE ROCKS
DARK CHOCOLATE CHIPS
MINI GUMMY BEARS
CHOCOLATE COOKIE PIECES
RAINBOW SPRINKLES
PEANUT BUTTER CUPS
TOASTED COCONUT
GRAHAM CRACKER CRUMBLE
BROWNIE CHUNKS
STRAWBERRIES
CHERRY COMPOTE
COOKIE DOUGH
MINI M&Ms
MINI REESES PIECES
RASPBERRY SAUCE
DAIRY-FREE, NUT-FREE, VEGAN & GLUTEN-FREE OPTIONS
We'd love to talk with you about how we can best accommodate your allergy needs. Please contact us to see what options are available.
CALL US OR STOP IN TO ORDER YOUR CAKE.